Blog — Chocolate Chip Cookie Dough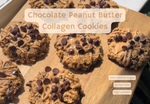 Everyone loves a soft, gooey, delicious, chocolate chip cookie. This recipe hits the perfect cookie craving without all the added sugar of a traditional chocolate chip cookie. Gluten free, high in protein, and with all the health benefits of collagen peptides. This recipe is sure to be a crowd favorite that you do NOT want to miss out on. 
---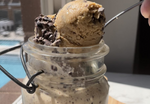 This healthy cookie dough blizzard recipe is made from simple ingredients and is easy to make. Skip the trip, added sugar, and empty wallets: instead make it at home! Simply made and simply delicious. I mean who doesn't love cookie dough ice cream?
---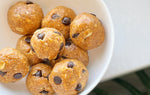 Simple & Tasty. A fan-favorite, these Collagen Cookie Dough Bites pack a health punch, filled with feel-good ingredients. They are absolutely perfect for any person and any occasion.