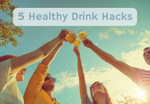 Cheers to good health! Stop drinking your calories and make these simple swaps to make your health journey just a little bit easier. From Starbucks orders, recipes, and supplements, learn these life hacks so we can all CHEER!
---
Shopify API

Tags:

Bulletproof, C8, Caprylic Acid, Coconut Oil, Coffee, Fall, Gluten Free, Healthy Fat, Keto, Ketones, MCT Oil, Pumpkin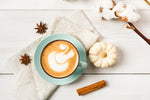 Indulge in our nutrient packed Keto Pumpkin Spice Latte that has all the flavors and none of the guilt.