Banana Bread Chia Seed Pudding is a new favorite addition to our list of healthy breakfast recipes! This simple recipe is gluten-free, protein packed, high in fiber, gut-friendly and the benefits are endless. Benefits include: improved heart health, better weight management, reduced inflammation, improved digestion, and it is simply packed with essential nutrients. 
---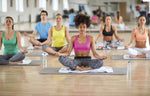 Namaste. Yoga is a form of movement that relaxes you while also building strength, balance and flexibility. If you are new to the world of being a yogi, there are simple poses to get you started. Don't feel like you have to be perfect. Continue to practice and remember to start slow. 
---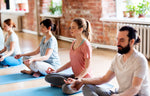 Meditation is a powerful practice that can provide endless benefits in hopes to gain back control and focus on your goals. Life can be stressful whether you are a stay at home mom, the CEO of a company, or a student in school.