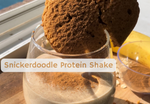 Oh sweet snickerdoodle! This is one of our favorite protein shake recipes. So simple and great for weight loss, muscle gain, and healthy skin. This recipe makes for a great breakfast, post work-out meal, or a sweet mid-day snack.
---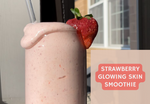 1, 2, 3 Let's Glow! This Strawberry and Papaya Glowing Skin Smoothie is PACKED with Vitamin C, Hyaluronic Acid, Protein, and a sweet strawberry finish. Easy and Simple to make with endless health benefits that will leave your skin GLOWING! 
---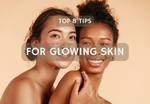 We all have dreams of achieving that glowing skin look. You know the look we are talking about. Yeah, that GLOW! We know that this isn't everyone's skin and that is okay! But there are simple tricks and tips that can help you achieve that look. Let's get glowing.