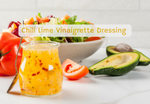 This Chili Lime Vinaigrette is a perfect balance of sweet and spicy dressing perfect for drizzling on salads, bowls, fish or meat. Making your own salad dressing is a simple and delicious healthy swap. We know it is so much "easier" to just buy your dressing. But we made it easy for because this recipe takes about 5 minutes to make. 
---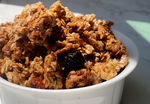 Homemade Crunchy Granola is the way to go! Traditional store-bought granola often has a TON of added oils and sugars. So why not make your favorite granola at home with the most simple ingredients? 
---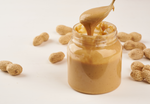 Skip the added sugar, oils, and preservatives. You can make your favorite nut butters AT HOME! Easy and simple nut butter recipe that is packed with healthy fats and essential protein.